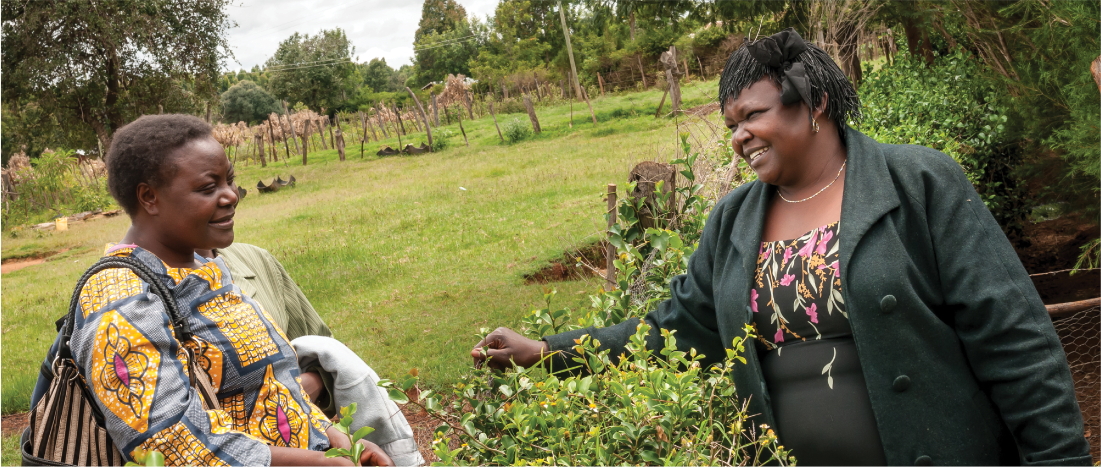 After many years working in agriculture and micro finance in rural East Africa, we decided to develop our own customized approach.
We focused on rural farmers with specific attention to women and youth. We recognized that microfinance programs had a tendency to allow loan recipients to get themselves more deeply into debt, so we devised a more innovative plan to invest only in solid assets, rather than just providing cash.
Rural asset financing is an innovative approach to poverty alleviation. It provides smallholder farmers with access to wealth-creating assets (such as cows or irrigation systems) that generate the income required to repay small loans. Asset financing differs from micro credit in that the loan is linked to a specific incoming-generating asset, as opposed to a general loan that could be used for any sort of consumption or emergency funding.

Asset financing's cost-effective advantage over conventional loans enables us to offer our clients lower interest rates, staggered payments, and longer repayment periods that align with the client's sales performance.

A large part of our initiative is to help smallholder farmers develop larger rural agribusinesses. We assist them by providing training, technical assistance and appropriate capital. We act as facilitators and mentors as they journey to success.
We also support rural enterprises such as milk chilling plants, coffee mills, and mango processing plants. By building capacity in these rural enterprises, we are able to support and bolster markets for more smallholder farmers. The expansion and improvements of these markets fosters more competition. And we believe that competition breeds better quality across the whole market.